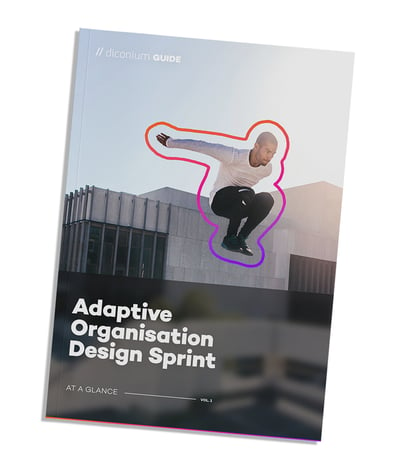 EMBRACE AGILE WORKING
Agile organizational models provide flexibility and enable companies to swiftly adapt to customer needs and market changes. By incorporating agile practices, you can enhance productivity, foster innovation, increase employee satisfaction, and promote transparency. However, introducing agility to your team requires an agile organizational design.
Our guide to developing an agile mindset
Curious about how to navigate this process effectively? Our comprehensive guide offers a step-by-step approach to creating an agile roadmap tailored to your team's needs.

Through our tutorial, you'll gain insights on building agile teams, defining essential roles, and crafting your own agile concept within a four-day timeframe. Download the guide now to access detailed instructions and empower your team with the skills necessary for success.